5 Reasons Your Business Needs an App and 5 Reasons it Doesn't
Apps are all the rage right now and that's because we check our phones a lot. Something like 160 times a day if we're going to be statistical. Our dependency on mobile phones reflects our reliance on apps to engage with and buy from our favourite brands and most advice tells us; get an app for your business. And yes, while it is an extremely helpful business tool, there are a few things you need to take into consideration before investing in getting an app. Before you make your mind up, here are the pros and cons of getting an app.
5 Reasons You Do Need an App
Customer Communication
An app is another really channel with which you can communicate with your customers and have a seamless two-way dialogue. For targeted, irregular messages, push notifications are the most effective way to engage your customer. But don't overuse them – there are some push notifications that we all need (messaging apps such as WhatsApp) but overly intrusive notifications will get turned straight off.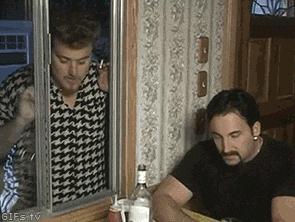 You Want to Use Phone Features
Unlike a website, access to things like phone cameras/ videos are far more accessible on a phone. Scanning a QR code, projecting AR onto a table, putting dog ears and a tongue on your face are features that can really only be achieved by an app.
You Have a Dedicated Market
One of the biggest challenges of an app in the modern market is getting your app seen. If your company already has a large user base to whom you can market the app it's getting it seen won't be a problem for you. If you're a very small company or you don't have an existing user base, you're going to need a significant budget to get people downloading the app.
You Can Create a Lightweight App
Have you ever gone to take a once-in-a-lifetime picture on your phone, only to realise that your storage is full? The first thing you're likely to do is see what apps you can delete. The easiest ones to delete are of course the big, clunky apps (over 100MB) that add little value. The only big apps that get saved are the ones you use every day. If your app is big and not that frequently used, you're going to be the first one deleted.
You Are Prepared to Invest
For an app, about 20% of the development happens to get it to the app store. You then need to listen to the app store feedback and make constant improvements. If an app costs £10,000 to get to market, you're probably going to need to invest £50,000 to make the app good. If you spend £10,000 on the app and then let it fester on the app store collecting 1* reviews, that initial investment was all a waste. In short, if you have £10,000 for the app but no budget to invest further, chances are you'll end up in the App Store's version of the broom cupboard.
If some or all of the above sound like things that work for you, maybe an app is the right solution for you. But as with every here are a few reasons why an app might not be the answer.
5 Reasons You Don't Need an App
There Could be an App Alternative
Progressive Web Apps (PWA) are the new kids on the block. A PWA is essentially an app but built as a website. It can cache content, send push notifications and in many ways act like an app making your content available offline. However, it runs in a browser and doesn't have the costly overheads, marketing budget and frustration of an app.
Just Because Your Competitors Have One
Yes, you might want the competitive edge but as stated before, the upfront and sustained cost of an app might not actually be that worth it. Just because your competitors have thrown away a good chunk of their marketing budget on an app, doesn't mean you should. An app is not a silver bullet so "just to have one" isn't a good enough reason. Think carefully if it can genuinely benefit your business or your customer's experience.
App Fatigue and Irritation
You may love the idea of being "in your customer's pockets" and apps are definitely the way to get there. The problem is, you don't want to be an unwelcome house guest. Too many brands build apps based on what they would like their customers to do, but human behaviour is very different. 50% of people don't enable push notifications so if push notifications are critical to the success of your app, they need to be well-timed, targeted and valuable to make your app 100% worthwhile.
For example, a coffee shop owner might want to target a customer when they are nearby with a 20% off your latte offer. It sounds good, right, who doesn't want 20% off a coffee when they're nearby? Think about it from a customer's perspective. Why do they want their local coffee shop to be able to track their movements? You can only be in your customers pockets if your engagement strategy is something your customers will want.
Your Customers Might Not Even Use it
Just because you've built an app, doesn't guarantee it will get used. We have seen some of the world's biggest brands build apps with some of the world's biggest budgets and launch them to some of the most loyal customers and seen numbers so small it makes little sense. So imagine if you're a smaller brand, without that big marketing budget: even if the app is awesome, you're going to need to PR and market the living bejeezus out of it.
Apps are inherently difficult to get people to visit. With a web page, you click a link. With an app, you get diverted to the App Store, you then get to read comments and reviews, you then have to install the app, most likely login in and people can't always be bothered to do that.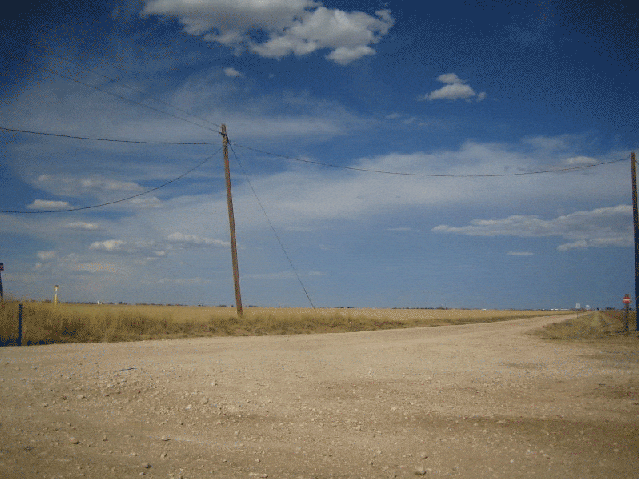 Your App Might Not Have Viral Potential
How many apps do you have that you installed because someone told you about it? It's likely you installed Uber, not because of seeing an advert, but because your friends told you about it. WhatsApp was because some other friends were communicating on it. Instagram because you saw a friend's account. Whatever marketing budget you throw at it, an app's main source of marketing is referral. Therefore, you need to ask yourself, will your app do enough to have a customer refer it to their friends? If not, you may be swimming against the current.
For some companies, they wouldn't survive without an app. The power to be in a customer's pocket is huge but quite often, they become the wrong solution to a different problem. So before you start investing heavily in an app, make sure your strategy is considered and effective before investing.
You might think now is the opportune moment for the sales pitch about how We Are Star can help your business build an app. But actually, let's leave this the other way around: we've built some of the most pointless apps for some big brands and seen the pain of clients getting poor reviews when it doesn't do what the user wants and on top of that, not having the budget or desire to fix it.
Yes, our apps are awesome. But before we tell you about that, let's work out if an app is the right solution for you.
Then we'll tell you how good our apps are.