7 Reasons You Should Redesign Your Website
An impeccable website is the shopfront to your company. It is the key to generating business and showing off what you're about. A bad or outdated website will do the exact opposite by undermining your product and service and damaging your reputation.
Or maybe, your website is just mediocre but "does the job". Did you know that could also be costing you money? Here are seven ways to tell whether your website needs a refresh.
1. It looks like every other site
I blame WordPress for this. The boom of WordPress and their templates in the early-mid 2010's produced a generation of websites that largely look identical.
Cheesy and heavy stock photos are out, and modern, minimalist layouts that reflect the essence of your brand are in. Think about how you want to present your brand to the world and make sure your website aligns with that.
2. You've changed
Three to four years is a long time in business. New businesses are constantly evolving as you learn more about the market and about yourself. For older businesses, digital transformation has likely changed the way you operate. Your website probably reflects the business you used to be, not the business you are now.
If you're wondering why your prospective clients don't see what an innovative and exciting business you are, it is probably because of this. 
3. You designed your website
Yes, you might have hired a web developer to design and build your site, but you told them what to do. So often, it's a case of having a site you want your customers to see, rather the site your customers want. 
This means everything from jargon text to navigation. Think, does your "About Us" page talk too much about your company's history and less about how a prospective client can benefit you? Step into your client's shoes and think how your text and navigation can best offer the information that they're looking for. 
And yes, "About Us" has a place on the site but that place is usually in the footer.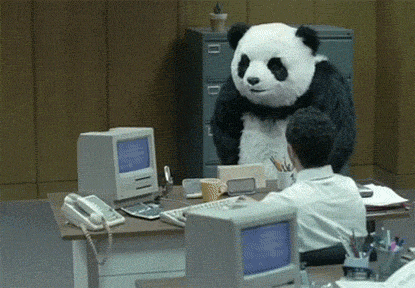 4. Your navigation isn't mobile friendly
Your website might be perfectly responsive like most sites these days. But have you thought about navigation on mobile?
Navigation tells a story. On desktop, we can use images, headlines, typography to support the navigation. On mobile, when exposed, the menu is all you can see on screen and you lose all other context. Your menu doesn't need to work harder – it just needs to work smarter.
5. Your content is ineffective
Content is important not only for the obvious reason of communicating your value to a prospective client, but also for communicating to Google and other platforms that your services are of value. Most websites aren't created to showcase content. 
They can be an afterthought. So don't just start writing more "7 reasons why" type articles to tick the box (and before you notice the irony, remember you're here on our site reading this, so it worked!). 
To create engaging, compelling and interesting comment, it should be baked into the design of your site and supported by a content strategy so your consumers know what they can expect and when.
6. It was cool back then…
When I created my first website, I remember incorporating a swanky hit counter into the site to showcase how many site visitors there were. This, along with scrolling marquee text and a pixelated man digging a hole to show which parts were under construction were the very height of web trends back then. I remember sitting in my flared jeans listening to Top of the Pops, thinking "that looks pretty fly." And it was fly. But very quickly it became whack.
Web trends change and they change quickly. What was on-trend even a couple of years ago will already be outdated and will look unsophisticated. It tells your users you haven't moved with the times.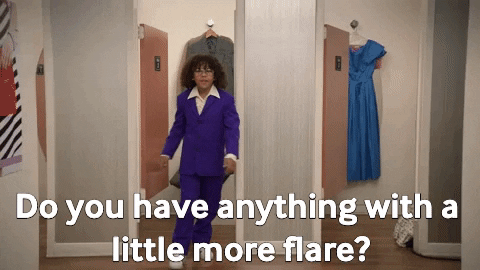 7. Your site is slow and unsecure
Amazon believe that improving the speed of the service by 100-milliseconds increases revenue by 1%. And whilst that principle may not be true or even relevant for every site, it does show that performance still counts. Web speeds continue to increase, but so does mobile browsing. Even on 4 and 5G networks, large numbers of people in the same location can impact speed and people don't wait for a website.
Also, many older sites are still running on HTTP. Did you know: if you're running on HTTP and not HTTPS, Google are punishing your SEO. Your site is seen as not secure and therefore a risk to consumers. Not only this, but most browsers will now flash up an alert saying the site isn't secure and not to trust it with passwords, credit card details etc. Not a way to build confidence in your service, is it?
Although you can improve your site without a full overhaul, a new website gives you a chance to think holistically. Think about your business and where you want to take it in the next 5 years. A refresh can help create a much better user-centric first impression that will help users quickly find the value in your service. 
The point is, web trends change every second. And as I sit here in my flares and tank top, I'm just grateful that unlike web design, some things in fashion really are timeless. Right guys?
Guys?
—